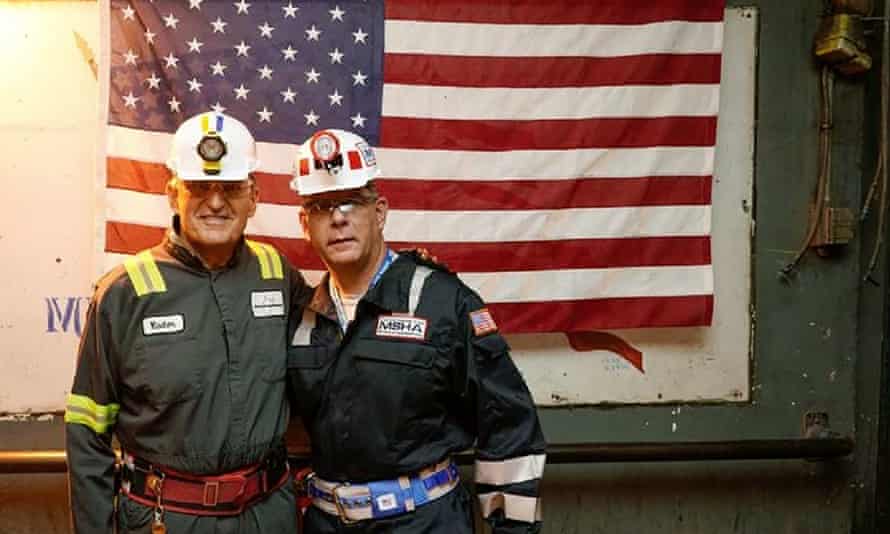 The pivotal Democratic senator owns millions of dollars in coal stocks. Shouldn't he recuse himself from US climate negotiations?
Joe Manchin has never been this famous. People around the world now know that the West Virginia Democrat is the essential 50th vote in the US Senate that president Joe Biden needs to pass his agenda into law. That includes Biden's climate agenda. Which doesn't bode well for defusing the climate emergency, given Manchin's longstanding opposition to ambitious climate action.
It turns out that the Senator wielding this awesome power – America's climate decider-in-chief, one might call him – has a massive climate conflict of interest. Joe Manchin, investigative journalism has revealed, is a modern-day coal baron.
Financial records detailed by reporter Alex Kotch for the Center for Media and Democracy and published in the Guardian show that Manchin makes roughly half a million dollars a year in dividends from millions of dollars of coal company stock he owns. The stock is held in Enersystems, Inc, a company Manchin started in 1988 and later gave to his son, Joseph, to run.
Coal has been the primary driver of global warming since coal began fueling the Industrial Revolution in Great Britain 250 years ago. Today, the science is clear: coal must be phased out, starting immediately and around the world, to keep the 1.5C target within reach.
Scientists estimate that 90% of today's coal reserves must be left in the ground. No new coal-fired power plants should be built. Existing plants should quickly shift to solar and wind, augmented by reducing electricity demand with better energy efficiency in buildings and machinery (which also saves money and produces more jobs).
This is not a vision that gladdens a coal baron's heart. The idea of eliminating fossil fuels is "very, very disturbing", Manchin said in July when specifics of Biden's climate agenda surfaced. Behind the scenes, Manchin reportedly has objected to Biden's plan to penalize electric utilities that don't quit coal as fast as science dictates.[…]
Continue reading: Joe Manchin, America's climate decider-in-chief, is a coal baron | Mark Hertsgaard