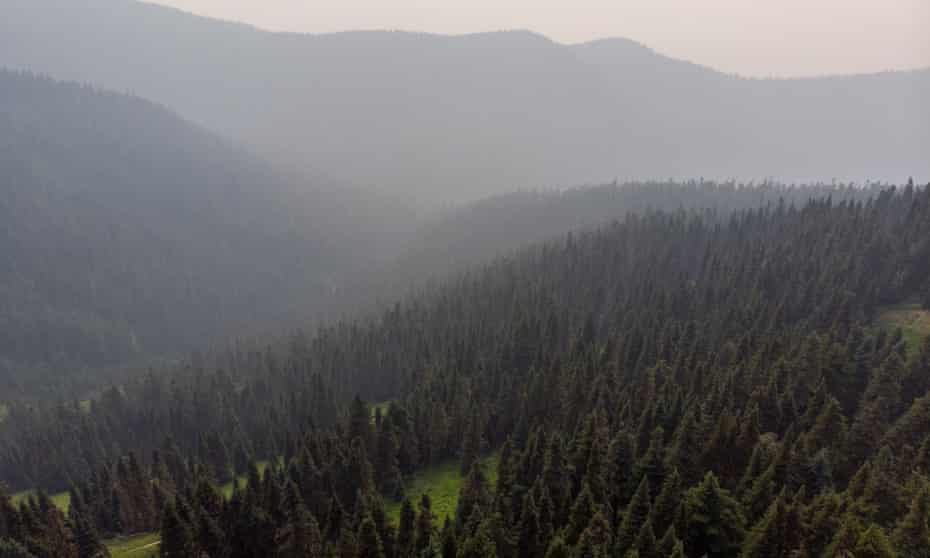 North Cascade mountains in Washington state. Photograph: Gregg Brekke/ZUMA Press Wire/REX/Shutterstock
Environmental organizations and tribes have been coming together to protect the natural world, and a key part of this teamwork has been land transfers
In 2020, an environmental non-profit returned over a dozen acres in Oregon to the Clatsop-Nehalem Confederated Tribes.
Two months later, a conservation group worked with the Esselen Tribe of Monterey County to return more than 1,000 acres in California to the tribal group.
And then late last year, in one of the largest transfers of its kind, an environmental organization returned thousands of acres of wildlife rangeland in Washington state to the Colville Tribes.
Although each agreement was distinct, in recent years an important pattern has emerged of conservationists and Indigenous people working together by way of land transfers. The effect has been twofold: protecting ecologically vital spaces while helping to right historic injustices by returning properties to their original caretakers.
This agreement in October was about 9,243 acres of arid grasslands, dotted with sagebrush, that encompass several canyons in north central Washington state that are valued by biologists as a key corridor linking the Cascade mountain range to the Rocky mountains for lynx, wolverine, wolves and grizzly bears.[…]
Continue reading: Original caretakers: Indigenous groups team up with conservationists to protect swaths of US